SoundCloud announces Mobile Uploads
SoundCloud now allows iPhone users to upload tracks to their account using the app. Android users will have to wait as the feature is still 'coming soon.'
SoundCloud is embracing mobile uploads at a time when most of the world's only internet access is through their phone. A report from 2019 found that by 2025, three-quarters of internet users will access the internet from their smartphone. The study estimates that around 2 billion people only accessed the internet via their phones in 2019. Smartphone-only growth is led by people in countries like China, India, Nigeria, and Pakistan.
Here's how to use the feature on the iOS app. Tap the upward-pointing arrow on the top right of the home screen. Then choose any supported audio file on your phone. Lossless HD files like FLAC, WAV, ALAC, or AIFF have the best audio quality.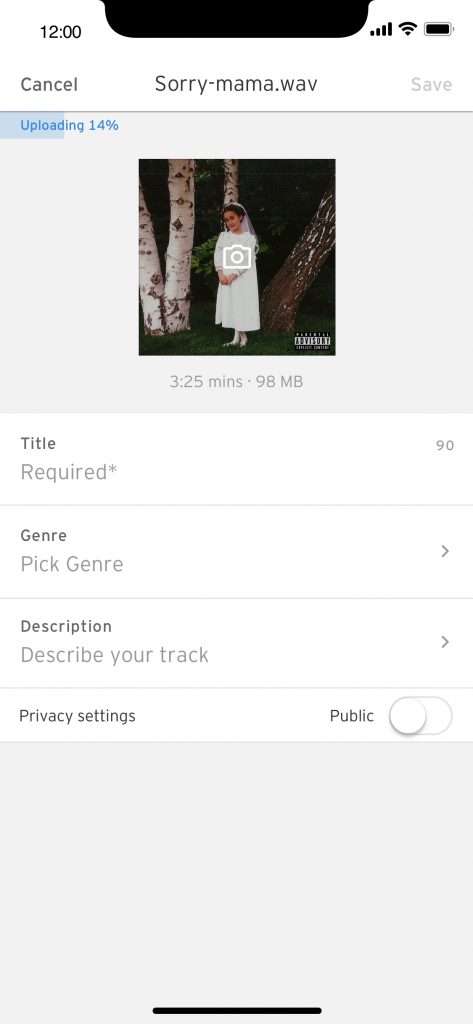 Once the song is uploaded, you'll be presented with a screen to correct metadata. Make sure everything is correct, add artwork, a title, check genres, and add a description of the track right from your smartphone. You can even check whether you want the track to be public or private.
Once you tap save, the track will display on your public SoundCloud profile. SoundCloud even features integration with Instagram Stories for quick-sharing tracks among your followers.
Tags