Amazon Music is a live streaming platform now, thanks to Twitch tie-up
Amazon Music has partnered with live streaming platform Twitch (which is owned by Amazon) to incorporate Twitch's live streaming functionality into the Amazon Music app on IOS and Android.
A press release announcing the integration states that it will enable fans "to engage with artists in brand-new ways and move seamlessly between live streams and recorded music. For the first time, artists across the globe will be able to connect live with Amazon Music's more than 55 million customers through Twitch, providing music fans with the best live in-app experience possible, and further engagement with an artist's recorded catalogue,"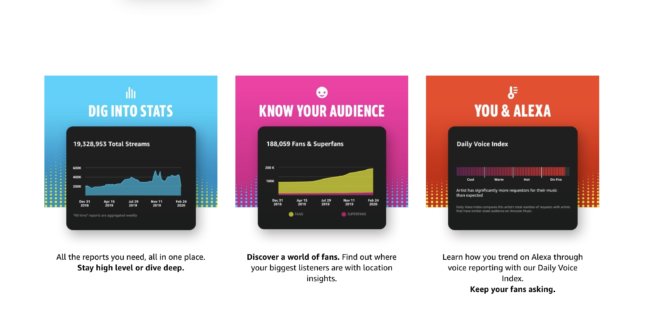 Over 1,000 artists have already connected their Amazon Music accounts to Twitch, according to Amazon Music Director Ryan Redington, who adds that "this new feature couldn't arrive at a more crucial time in the industry".
With COVID-19 negatively impacting the global live music business in 2020, Twitch, with its multiple millions of concurrent viewers, has become a key live-streaming destination for artists.
Twitch's tie-up with Amazon Music will now give the latter platform's users a variety of ways to discover artist live streams within the Amazon Music app, including push notifications from artists they follow when they go live on Twitch; and through a new "Live" browse page on Amazon Music.
Artists can use Amazon Music's recently launched Amazon Music for Artists app to link their Twitch channels with Amazon Music. The launch was coupled with a companion website (artists.amazonmusic.com) where artists and their teams can learn more about the app, as well as opportunity areas, best practices, additional resources, and more.
Tracy Chan, VP, Head of Music at Twitch added: "Twitch has always been about connecting amazingly talented creators live with fans everywhere. That's why we're excited to announce the next phase of our ongoing partnership with Amazon Music that unlocks an entirely new world of live music experiences and engagement by connecting Twitch live streams and Amazon's catalogue of recorded music. Especially now, in a time when traditional venues are closed and tours have been cancelled, musicians are looking for new ways to continue creating, connect with fans, and build community. Twitch has become the place to co-create shared live experiences, and it's now accessible in-app for Amazon Music's 55 million customers."
Tags: